Special Design: Unique table stand holder, designed for HomePod Mini ONLY (Device not included)

Save Space: It will help to free up space off your table and provide a much cleaner and better look for your HomePod Mini.

Anti-Scratch & Anti-Slip: The bottom silicone pad keeps the HomePod Mini firmly in place on the table, protects table surface from scratching, and avoids slipping in smooth surface.

Strong & Sturdy: Made of high grade industrial plastic, this stand is firm and durable.
HomePod Mini Table Stand
This stand gives your smart speaker a secure docking station that improves HomePod Mini sound's travel and visibility. Let your speaker out of the way and keeps it safe from any potential damage due to liquid spills or food splatter.
Note: This is a stand only, the Homepod Mini and charger are not included.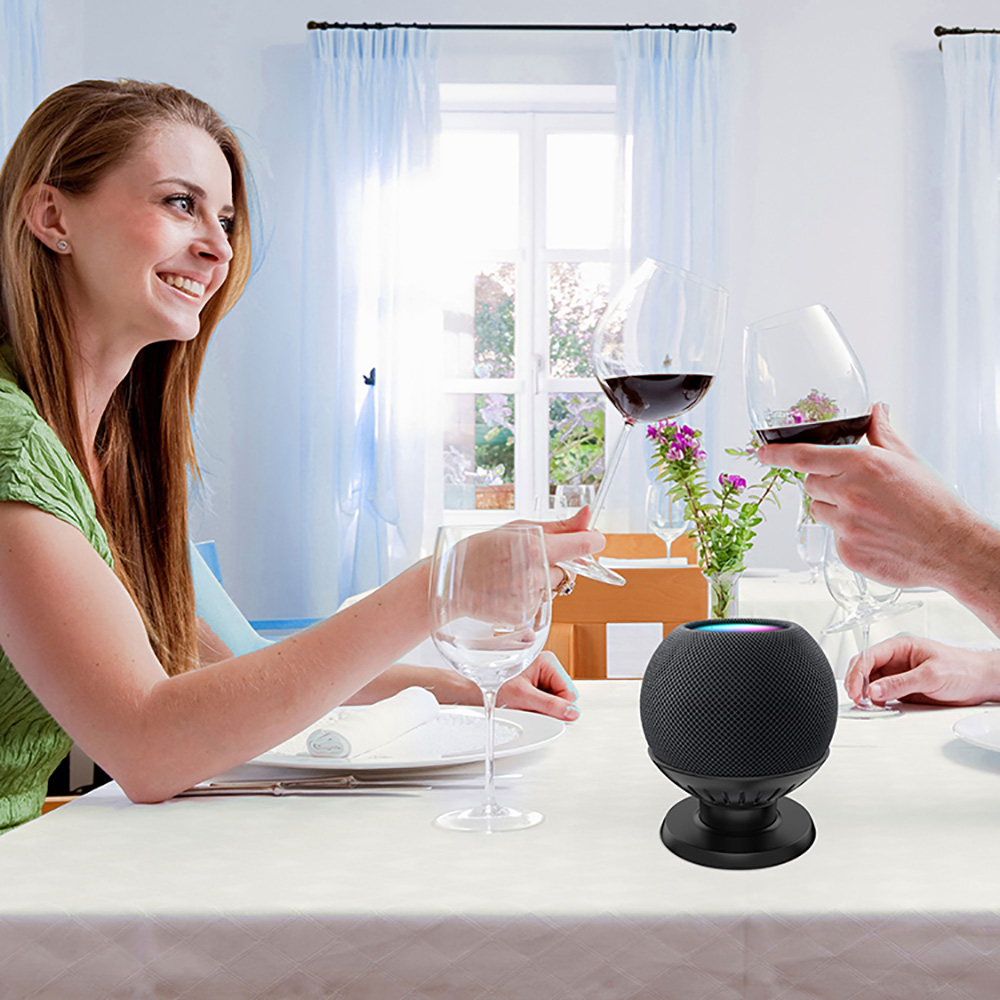 Speaker Cord-free Table Stand
You can wind the power cords on the corresponding slot of the table stand and leave enough length of the other end of the cables for charging. You are good to say goodbye to the cord clutters.